Latin for "swift cure," VeloSano is a major community initiative in Cleveland, Ohio in which participants raise money for cancer research through the sport of cycling. 100% of the dollars raised by VeloSano participants advances cancer research at Cleveland Clinic.
Velosano rides include Two-Day, 100-mile, 75-mile, 50-mile, 25-mile and 12-mile.
CORE Nutrition Planning is available for the longer rides (50-mile and longer) where nutrition during the ride becomes important for performance. CORE has information about VeloSano aid station locations and nutrition products available for building your personalized nutrition plan.
Simply click below to select the event(s) for which you'd like to plan your nutrition.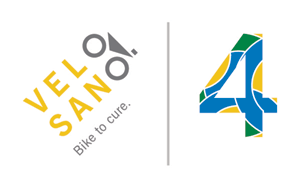 Event preparation references